Time to move to WordPress
The staff at the Childcare Resource Network wanted to move their existing website which GORGES built back in 2016  to WordPress and make some site architecture and layout change as well. This website had an installation of the popular open source constituent relationship management tool CiviCRM which also needed to be migrated in order to maintain their database of members and events.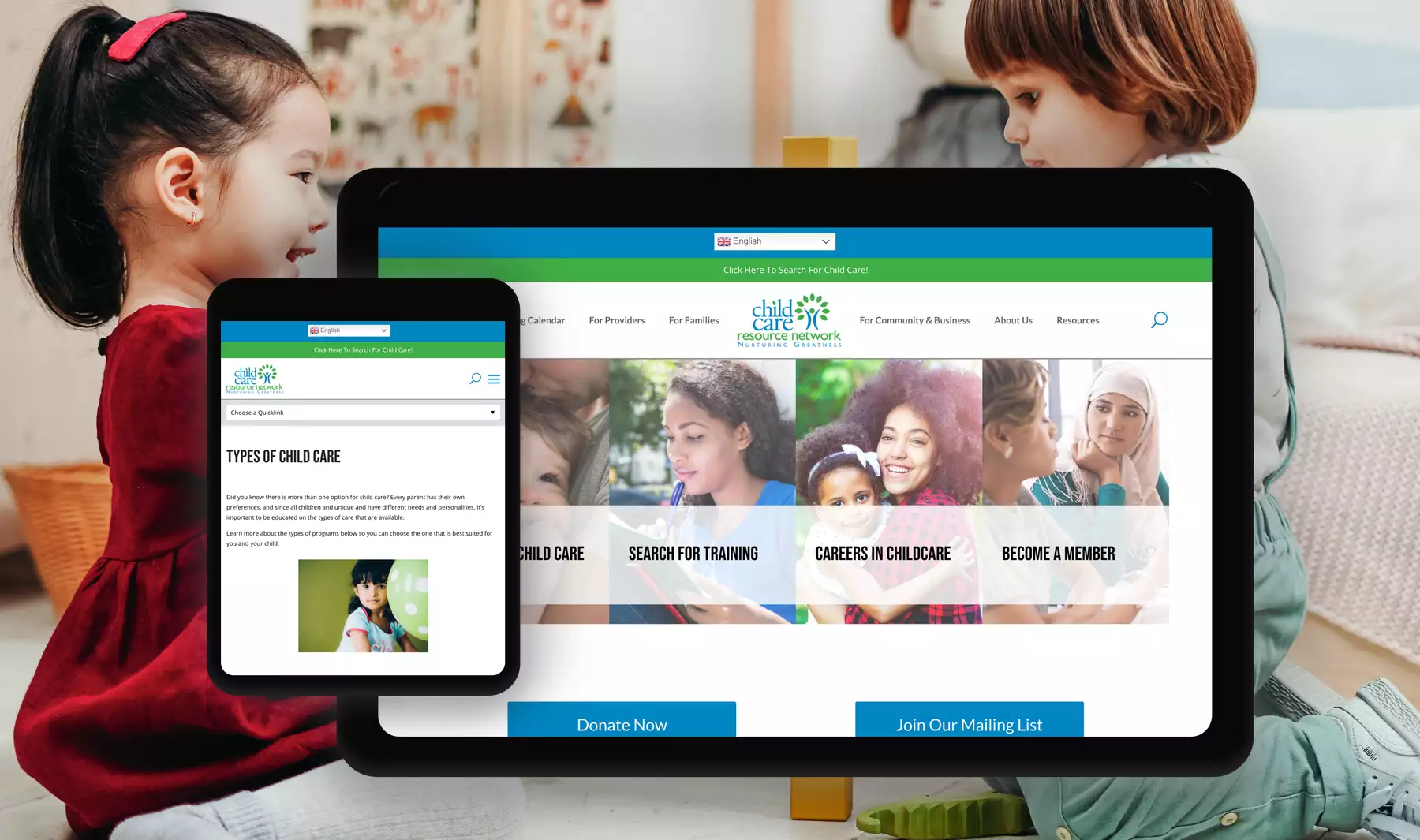 The CiviCRM migration required a lot of care to preserve some of the custom fields, reports and event training calendar were all ready once new site was launched.