The folks at Dryden Mutual needed a fresher looking site that could be easily maintained by multiple staff members. They also wanted to move content behind a login and to have a modern map based search interface to help users find an agent near their location.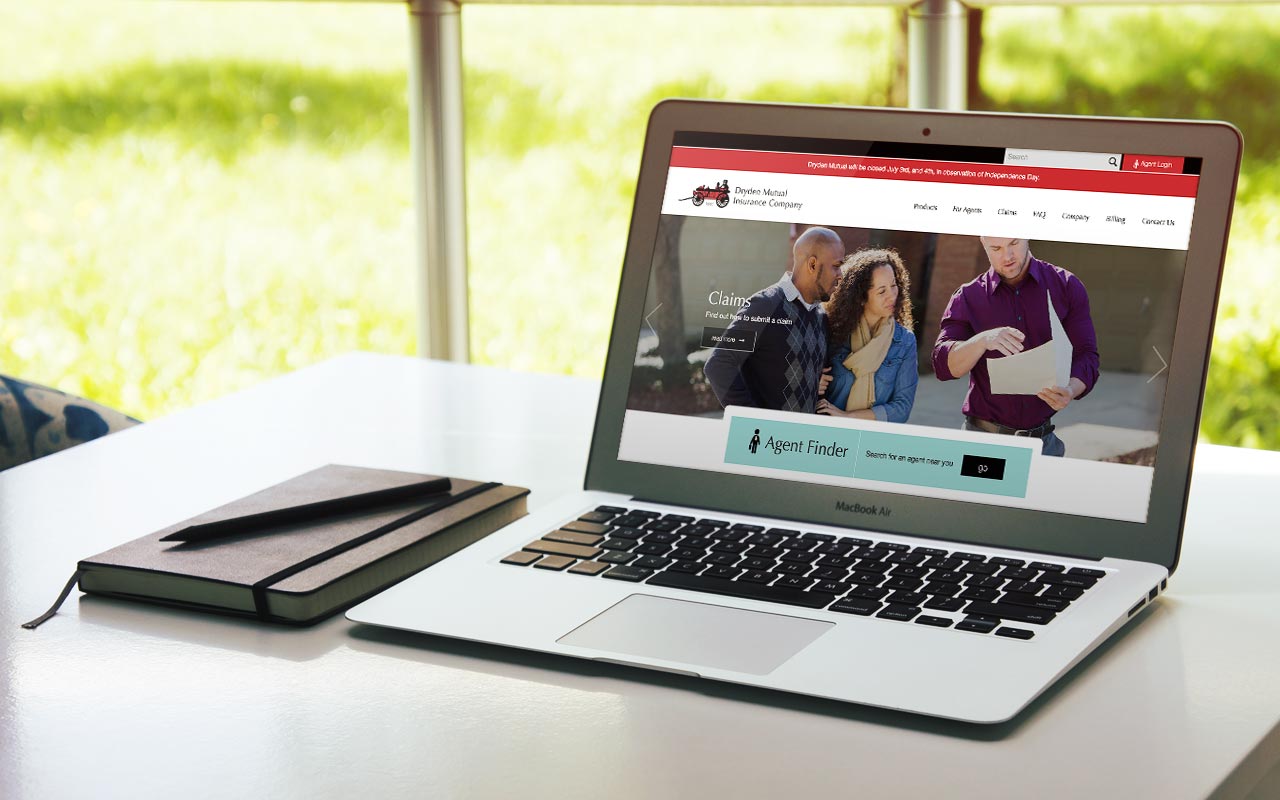 For the map based Agent finder we leveraged Google's Store Locator widget and tailored it to fit Dryden's needs. The map automatically centers on your location upon loading.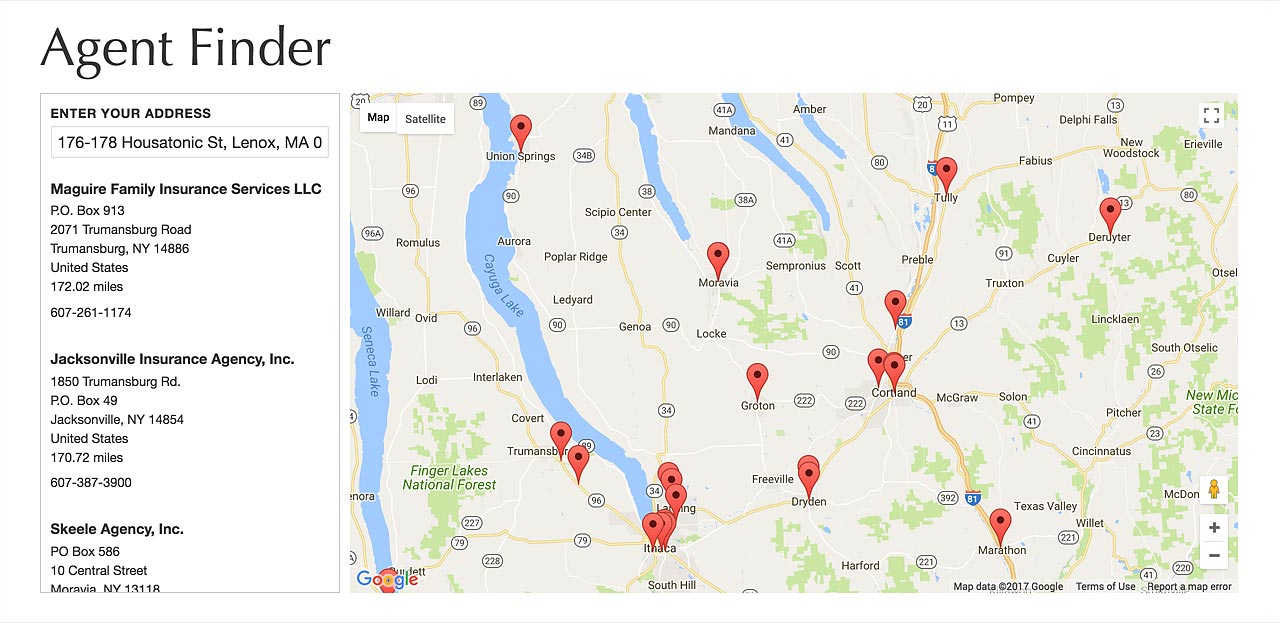 We made sure that the site worked flawlessly on even the smallest mobile devices.