Owner Linda Shiner came to GORGES to rebuild the software management system that allows her architectural clients to manage their resources. The system was built with obsolete technology, and the original developer was no longer supporting it. It also didn't have the functionality that she had hoped for.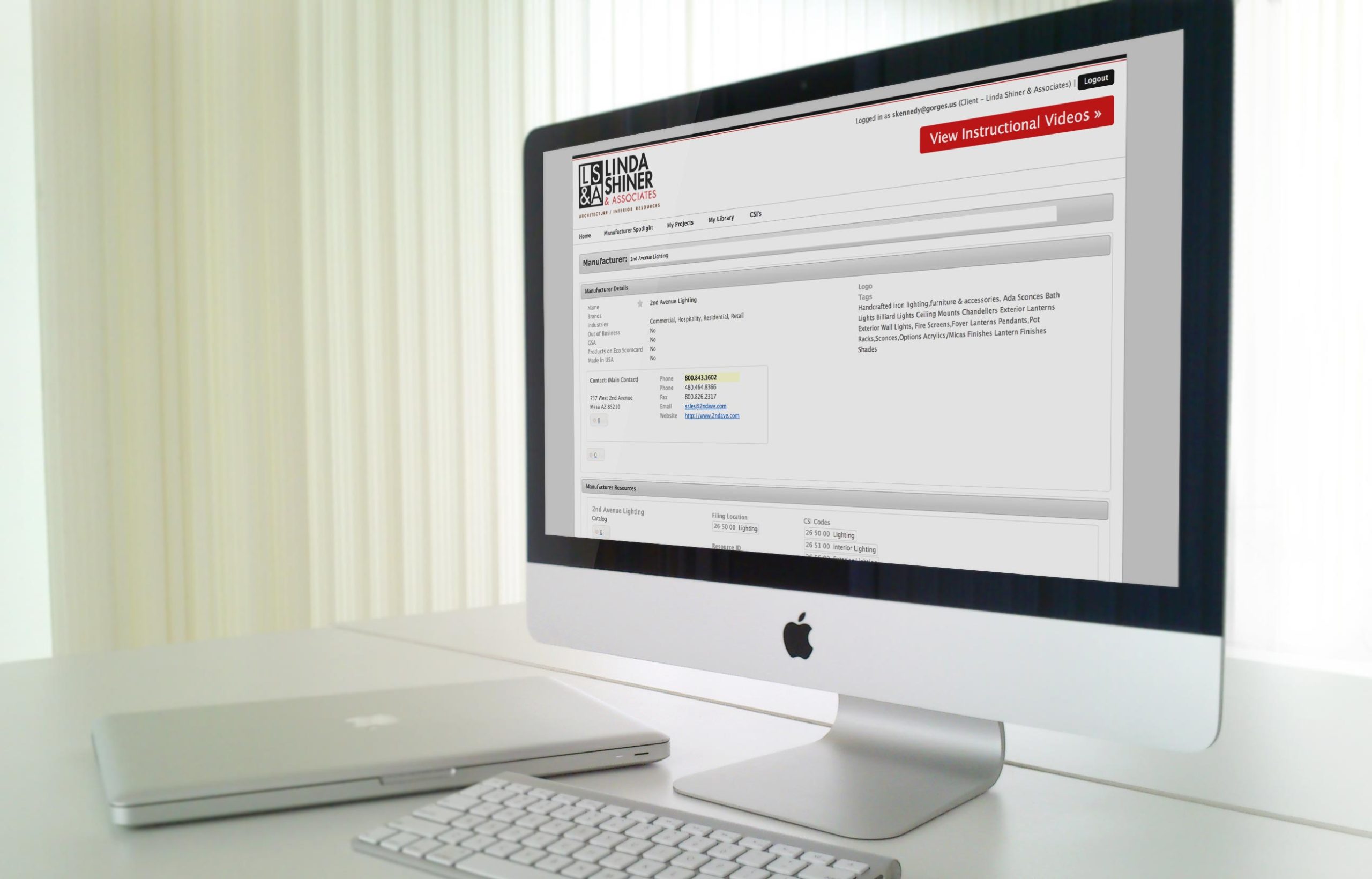 We preserved Linda's valuable existing database, and built a new user interface using the Yii PHP framework. The new UI focused on easy navigation through the complex data model of the application, which involves relationships between client architectural firms, manufacturers, distributors, sales representatives, and libraries of product samples and catalogs.
With the new system, librarians and staff of client firms can easily find the products they need for a given project, or request samples of new products from manufacturers or their representatives.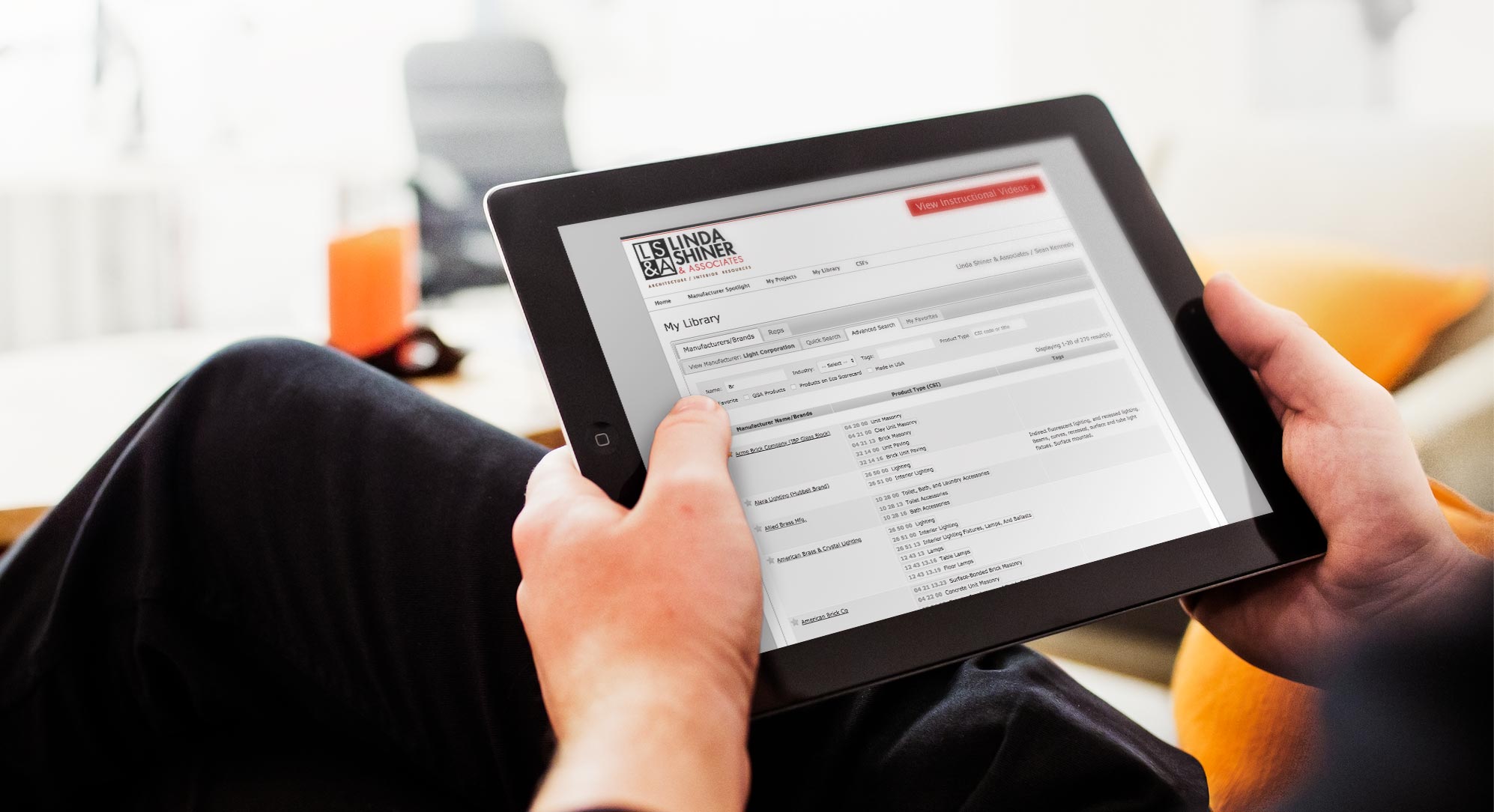 Over time we have continued to make improvements to the application, including a re-skinning of the UI to support responsive layout for mobile devices. We also created a series of instructional videos for her clients, to make it easier for them to get the most out of the application quickly.