Several years ago Terence Robinson from the New York State Agricultural Experiment Station in Geneva NY approached GORGES to build a mobile app that would assist Apple growers to monitor and predict their fruit yields each season. The Malusim app lets apple growers record, retrieve and analyze data to optimize fruit production. For a specific growing location, data on irrigation and fruit growth rates can be used to predict fruit yields. Terence recently asks GORGES to make some updates to the app's functionality and look and feel.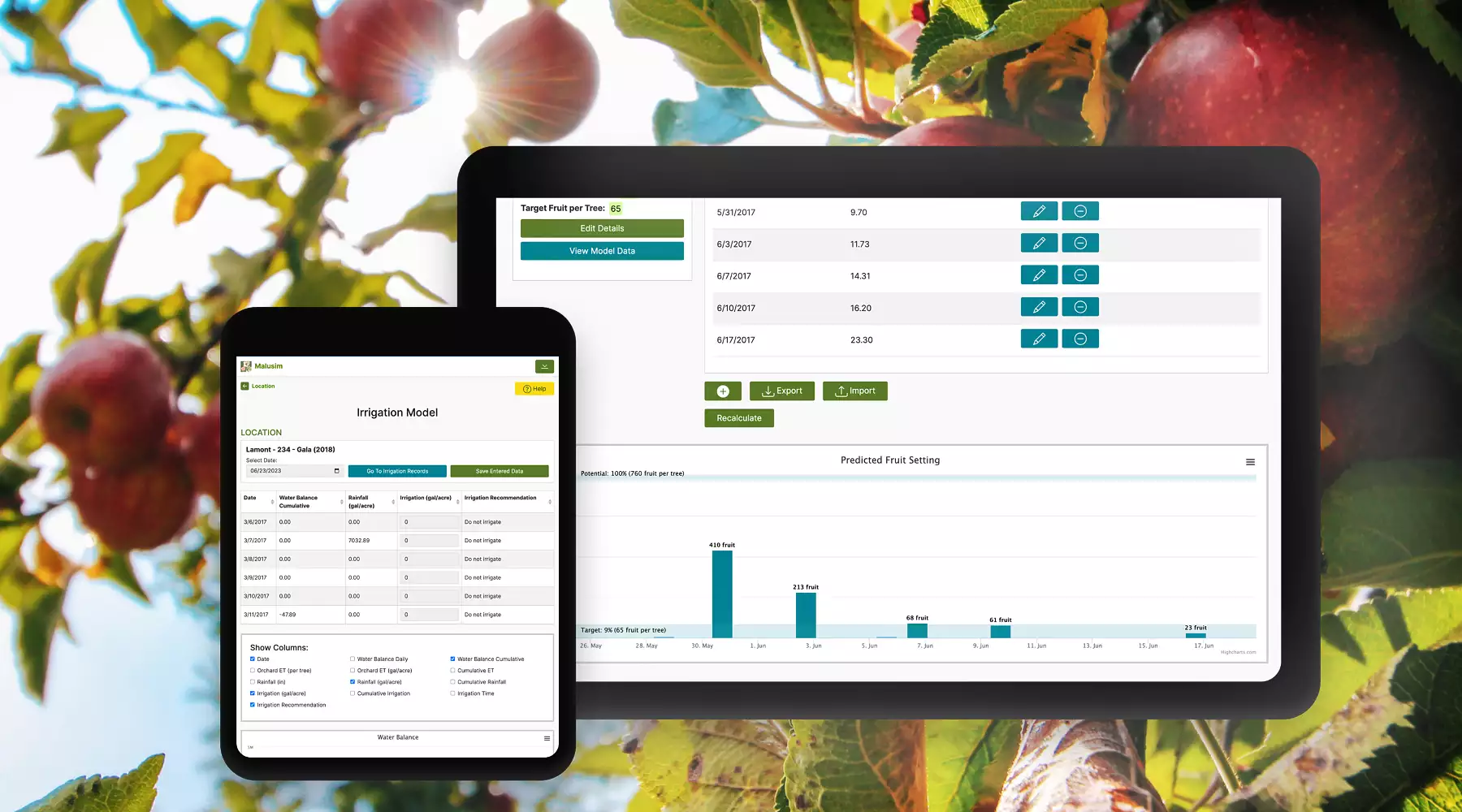 Audio entry using voice recognition
The app uses voice recognition to make it easier for growers to record fruit measurements in the field, even when offline.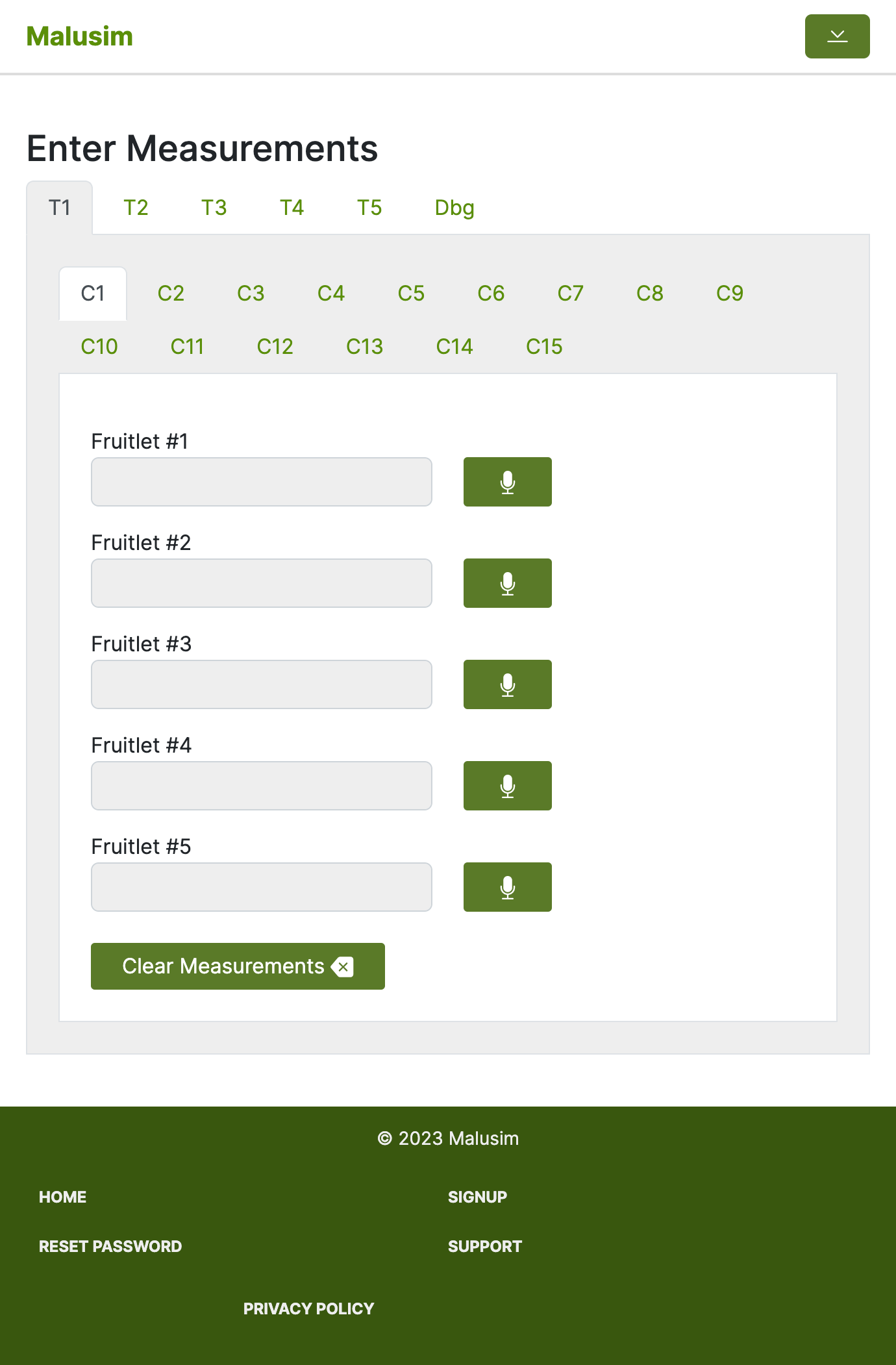 App users can connect 3rd party weather data bases in order to supplement the data they have entered.