Our long time client Panos Angelopoulos asked us for help setting up an e-commerce site for his wife Jennifer's new business of authentic Greek products named The Furies. Jennifer and Panos were in Greece personally overseeing the production of their flagship product, organic olive oil, and they wanted the site to reflect the authenticity and health giving qualities of their products. They also wanted to be able to scale up their business as they added more products in the near future.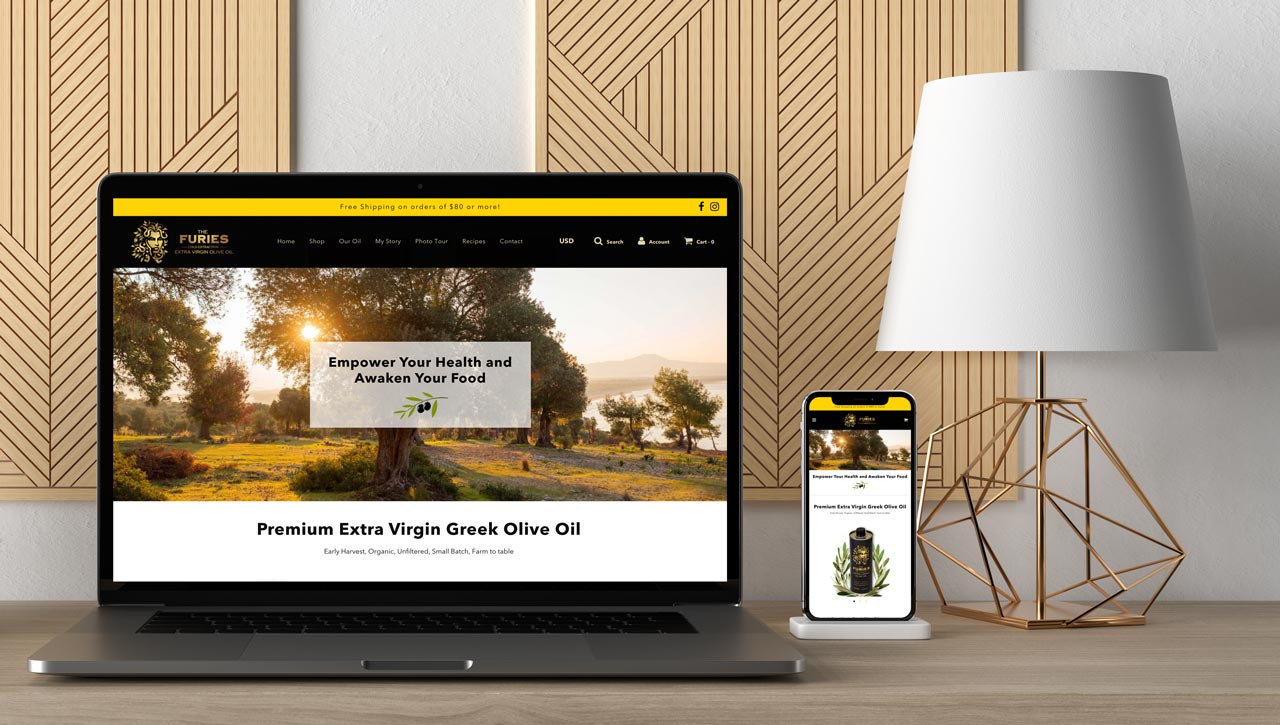 We decided to use Shopify as our framework due to it's excellent e-commerce capabilities and ability to scale along with business growth. Shopify accepts a large variety of payment processors, has clean modern themes that are easy to customize and provides a solid back end experience for clients to manage their products. With a couple of additional plugins it also allows for subscriptions and local delivery, which were key elements in Jen's business plan for The Furies.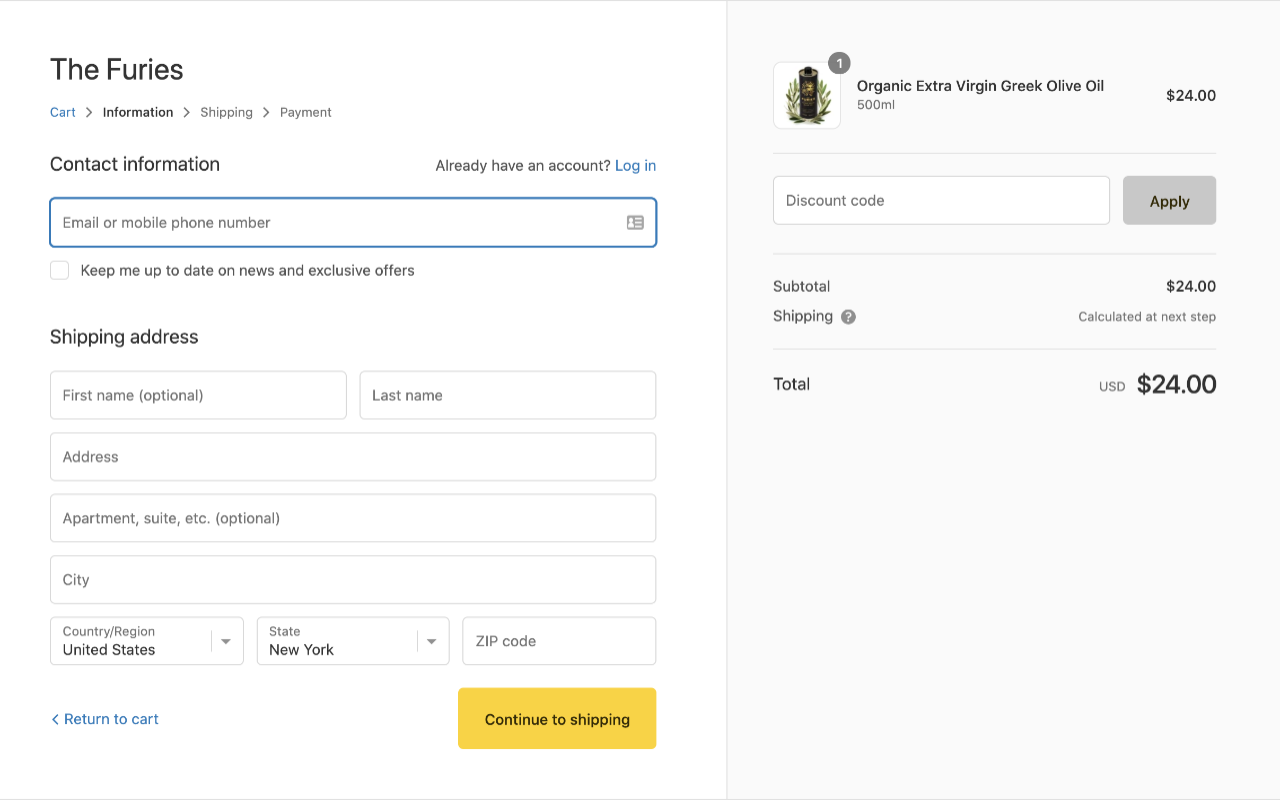 The mobile purchasing experience is especially important in today's world and Shopify provides a seamless, easy to use interface for mobile users.