Partners Darrell Lehman and Rich John came to GORGES with a new business idea that needed branding, a public website, and a backend system to manage their certification authoring process for their clients.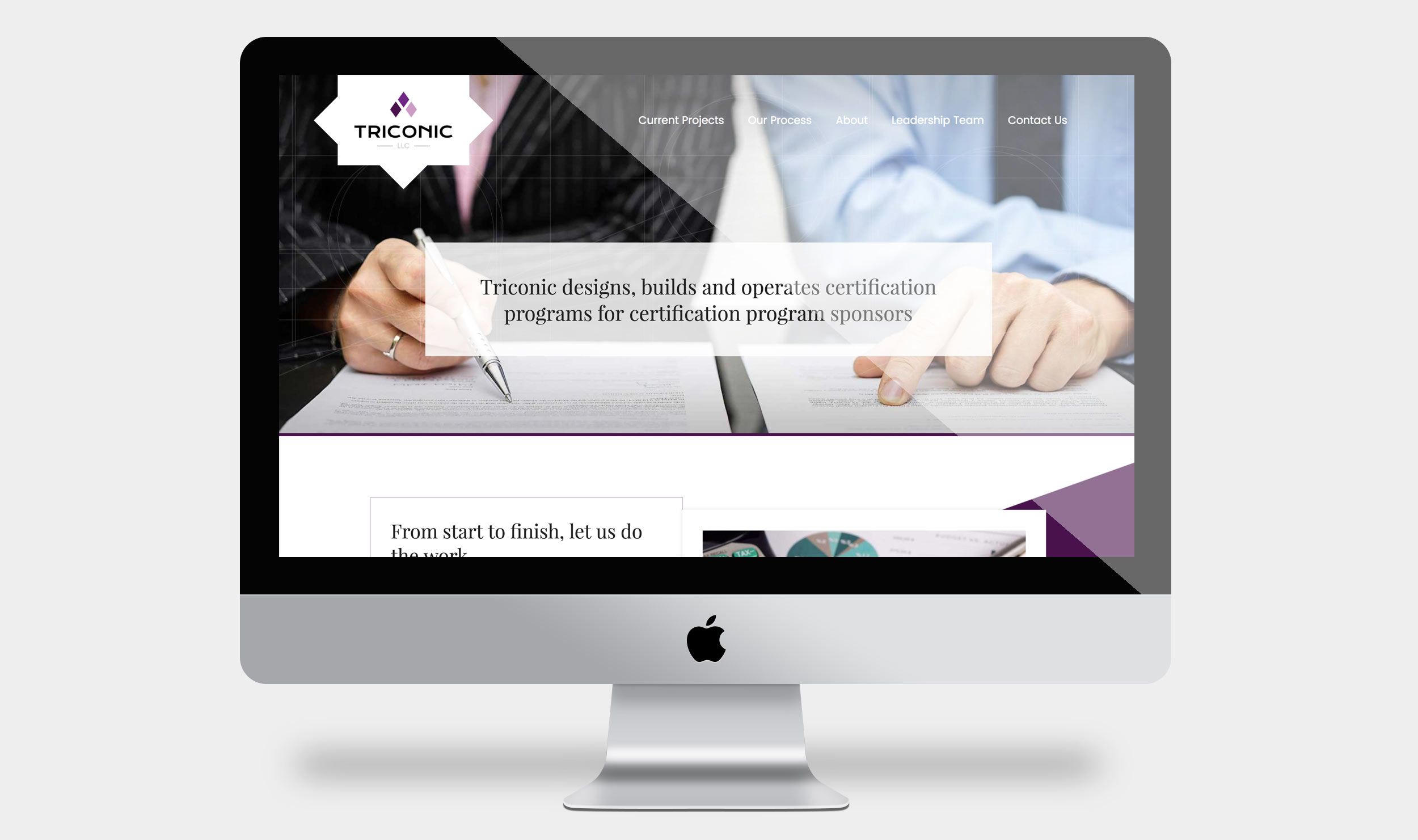 We chose a hybrid approach where the public site was built in Drupal and the backend workflow management in Ruby on Rails. Drupal provides a full fledged CMS out of the box so the Triconic team can manage all aspects of their brochure site. Ruby on Rails allows full customization and scalability of the business logic.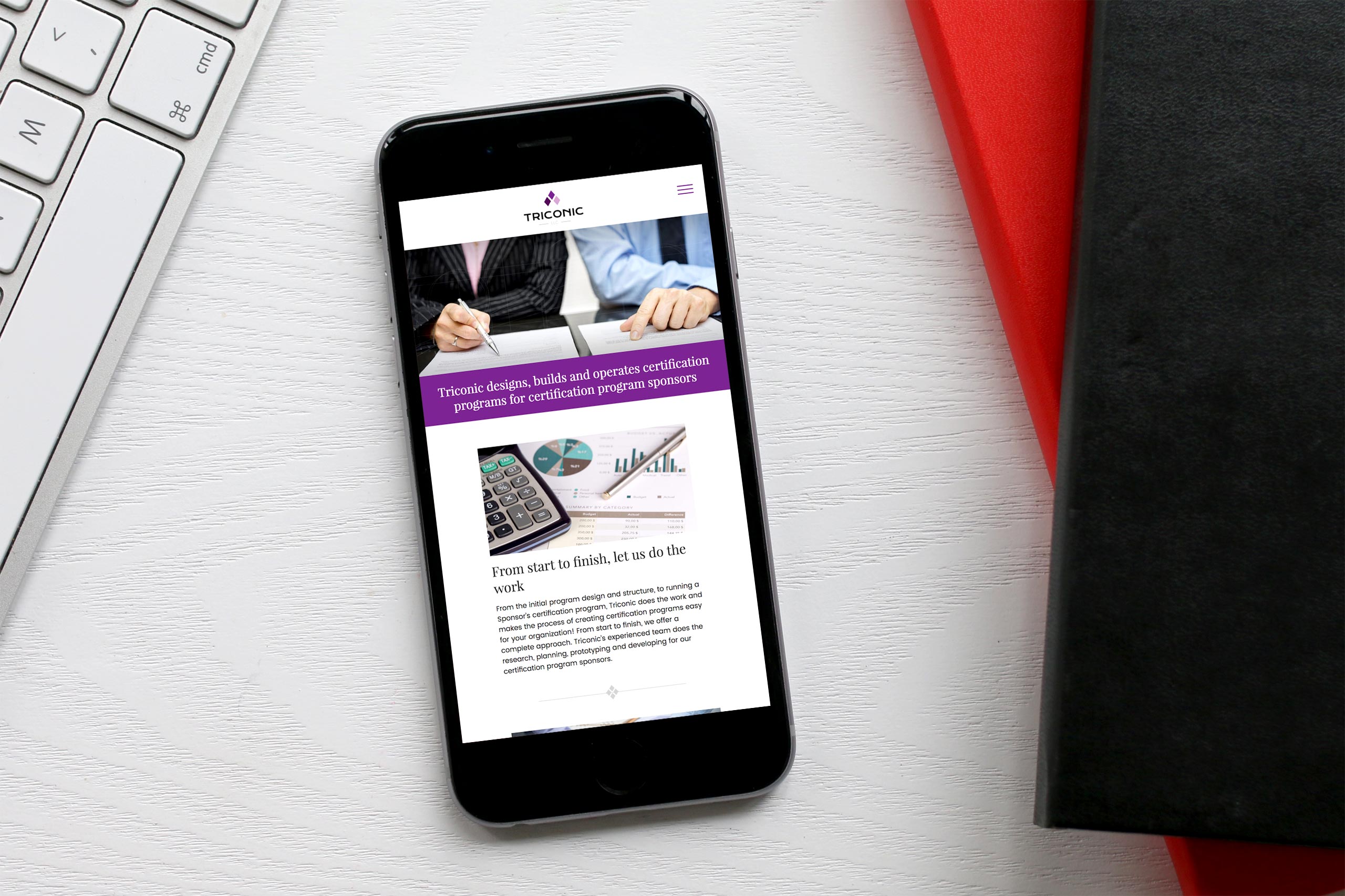 Using Rails allowed us to tailor the workflow exactly to the Triconic team's needs. Functions include:
Multiple user roles
Account creation
Workflow management
Clients can edit/create/delete all entities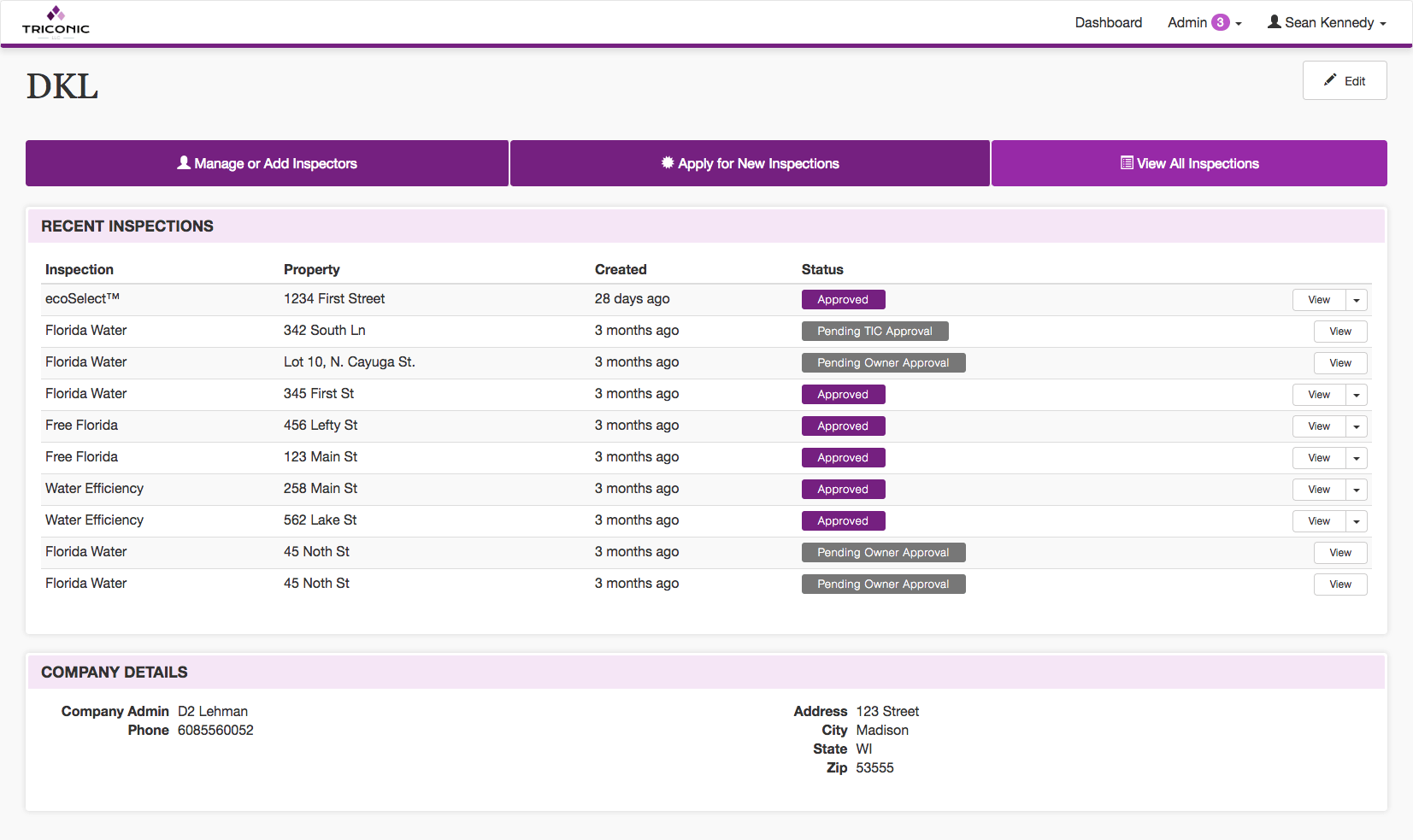 All the screens are optimized for all device sizes.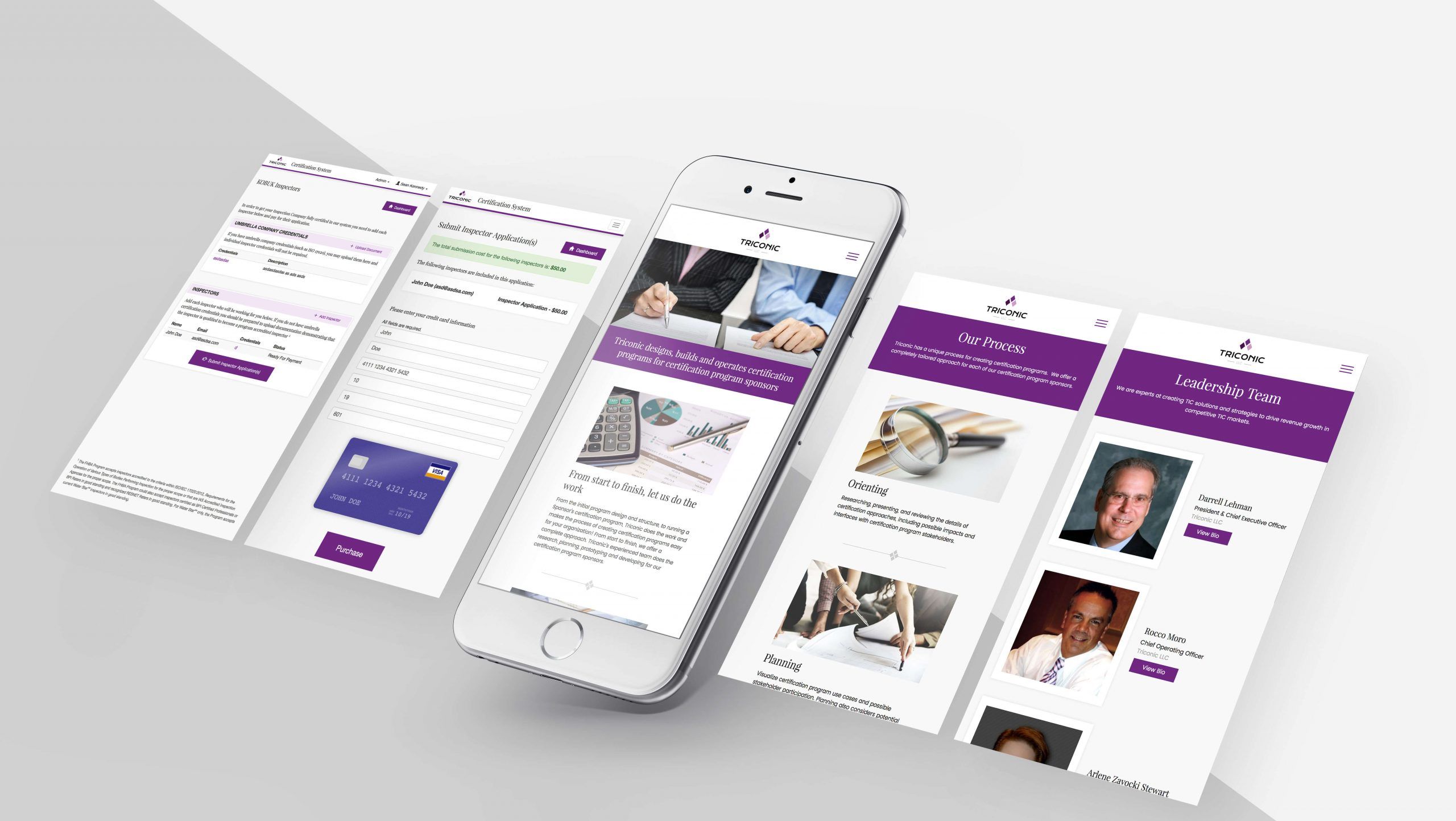 We built a custom ecommerce solution using authorize.net as the payment processor.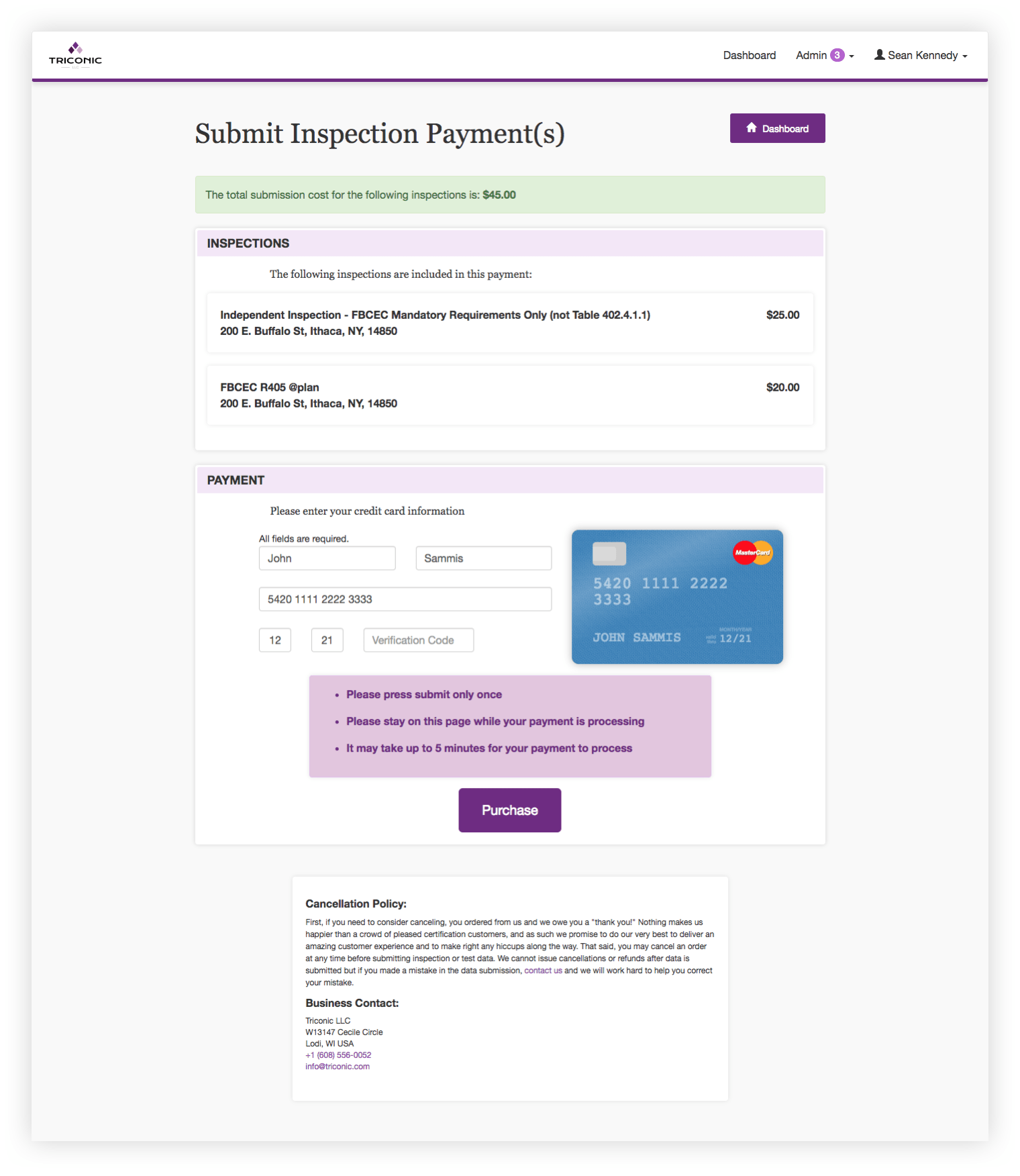 As a brand new venture Triconic needed to develop a brand identity. We settled on shades of purple as way to stand out from the multitude of corporate sites that have a blue color scheme. The web graphics utilized clean, sharp edges derived from the diamond shapes of the logo.